Platty Soft has a history of making apps for jugglers: First JuggleDroid, and more recently KendamApp – The Kendama App. Today, a new one is added to our family of juggling apps: "Learn to Hoop".
The app is an a tutorial for learning to juggle with hula hoops. with both textual explanations and videos. It is an adaptation of the educational DVD "Hooping" from Peachysteve.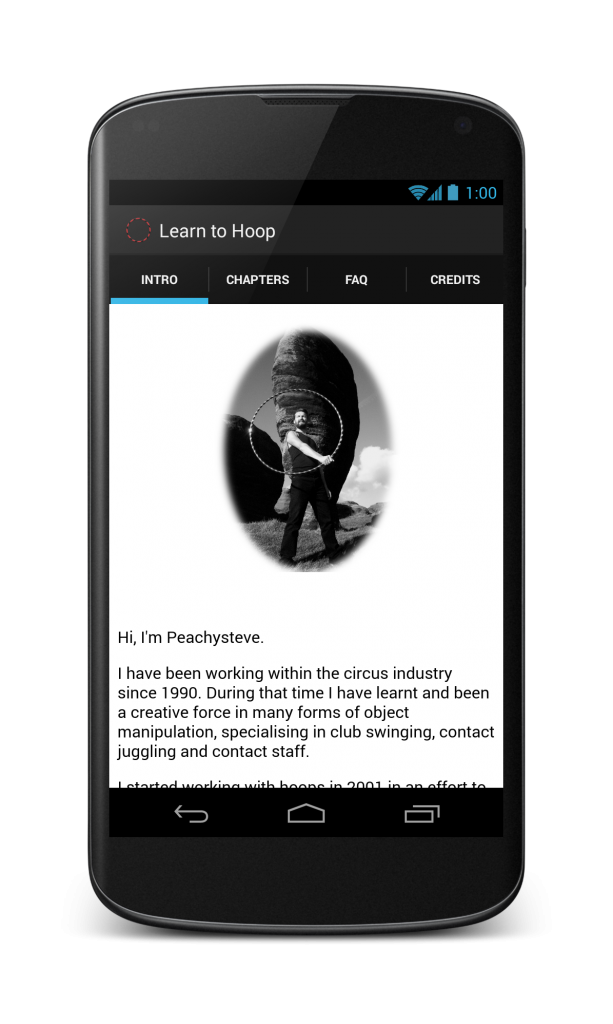 The app features almost 1h20m of high quality video among 7 chapters containing  51 lessons.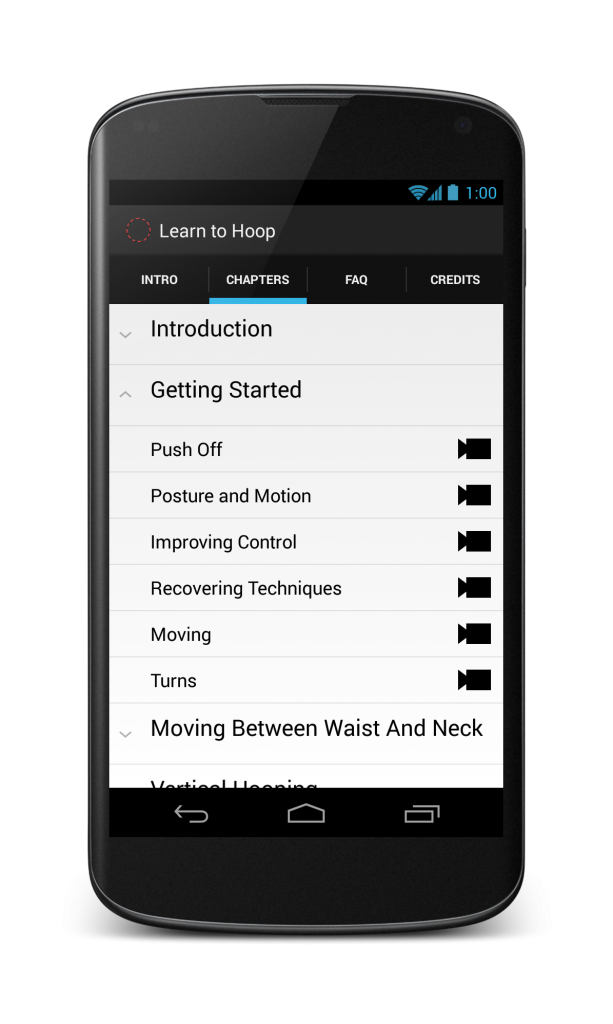 Subtitles show the instructions during the videos, and more detailed instructions are included separately for you to read at your leisure.
All videos are bundled into the app, so you can view them any time without the need for an internet connection.