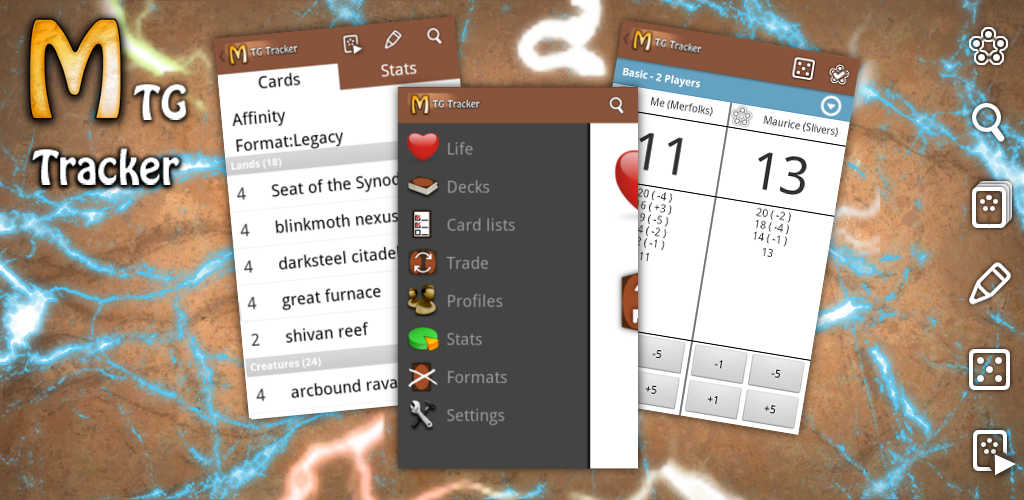 MTG Tracker is an easy-to-use and complete toolbox for Magic the Gathering® players.
From life counter with stats recording to deck building with in-app search and much more. Great on a phone, awesome in tablets!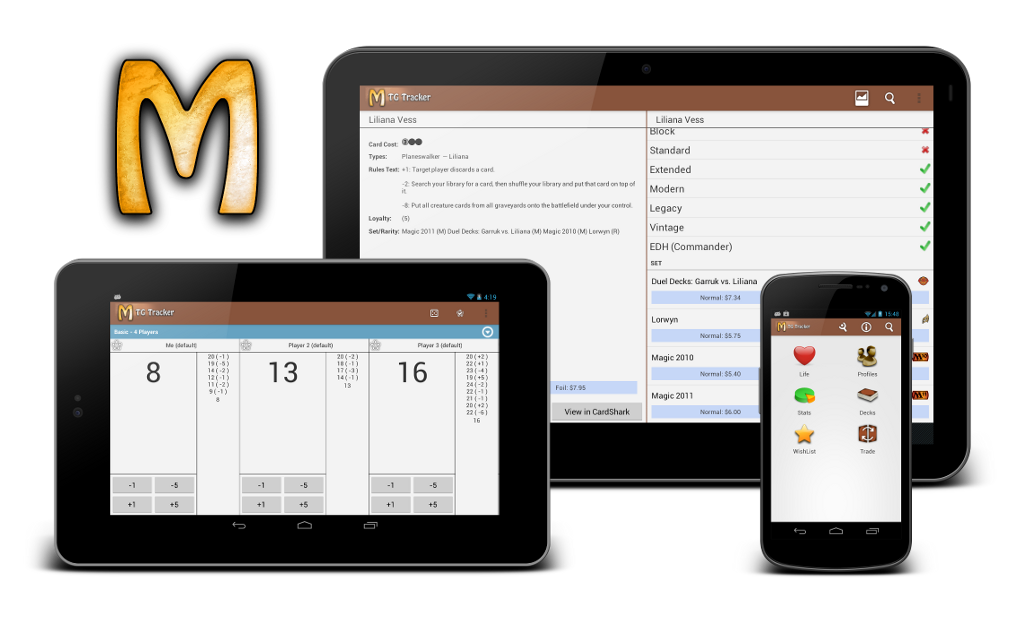 Follow MtG Tracker on Facebook to be the first to know about the newest features and updates. We love your feedback too.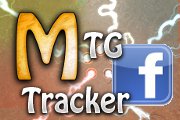 MTG Tracker won the 3rd place as Best Reference App of 2011, and it was nominated as Most Useful App and Best Tool on 2012.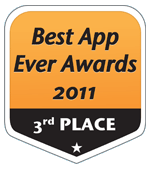 Main features:
* Game traker for Life,  poison and mana pool. Special EDH (Commander), 2HG and multiplayer modes
* Deck Manager, with stats, mana curve and hand generator. Imports Apprentice and MWS decks
* Advanced card search
* Player profiles / Decks per player
* Random Card search (great for Momir Basic)
* Card pricing (prices courtesy of TCGplayer.com and CardShark.com)
* Stats recording per player, deck and opponent deck (multiplayer stats are not recorded)
* Wishlist / Collection
* Tournament mode
* Coin/dice

MTG Tracker does not know about the complex rules of the game Magic The Gathering®. It is just a helper tool. Card images are retrieved from WotC servers.
Magic The Gathering® (mtg) is a registered trademark of Wizards of the Coast.
This application is not affiliated to Wizards of the Coast or Magic The Gathering® in any way.