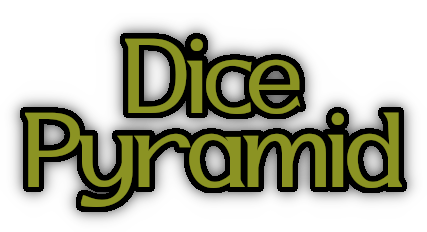 Dice Pyramid is a single player game inspired by the pyramid solitaire, yathzee and the idea of getting more tools to improve your dice rolling as you advance.
Dice Pyramid Print and Play | Dice Pyramid Rules
Alternative download: Large Cards (not mint size)
Welcome to Dice Pyramid, a solo game of exploration and skill!
Journey deep into the heart of an ancient Egyptian pyramid, where each room does present a new challenge that will test your luck and strategy.
Roll the dice and match the challenges you face, from Unstable Stairways to Hall of Hieroglyphics, get powerful relics as you complete rooms and climb your way to the top of the pyramid and the ultimate prize: the Treasure Chamber containing the final riddle.
Are you ready to accept the challenge and conquer the pyramid?