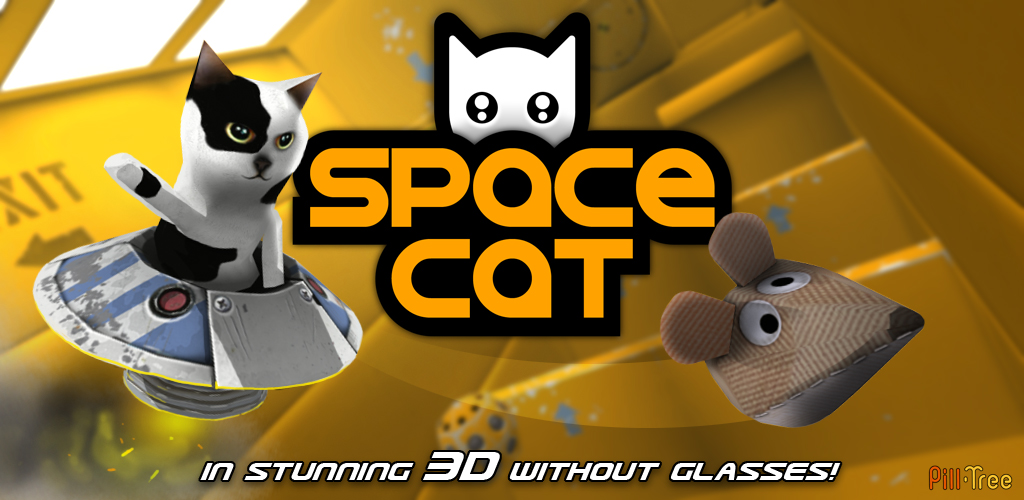 Enjoy an innovative gameplay that combines a lander with a platform game with high quality graphics.
Dodge walls, avoid lasers, pilot through narrow passages, catch the floating mice and more. And you can share your achievements with Google Play Games.
Blog Reviews
"Love space? Love cats? Then you'll probably like SpaceCats. Witty touches and great attention to detail make this more than a one-play gimmick too. (8.2/10)" – Life of Android
"You really should download this. The graphics are very good, the game play is both fun yet challenging as you progress and the game is all-round well polished and cool to play (4.6/5)" – AndroidTapp 
The Game
In the year 3122, man has conquered space and has taken his favorite pets with him: Cats.
Did you know which are the favorite toys of cats on space? Flying saucers! Even better, chasing mice while flying around! They are the only ones that can go into the narrow spaces and capture the SpaceRats, an evolved species that keeps annoying the crew of the spaceships.
Exactly, it may not be easy, but cats are provided with expert training on the SpaceCat facility. Every kitty deserves a chance to pilot a spaceship.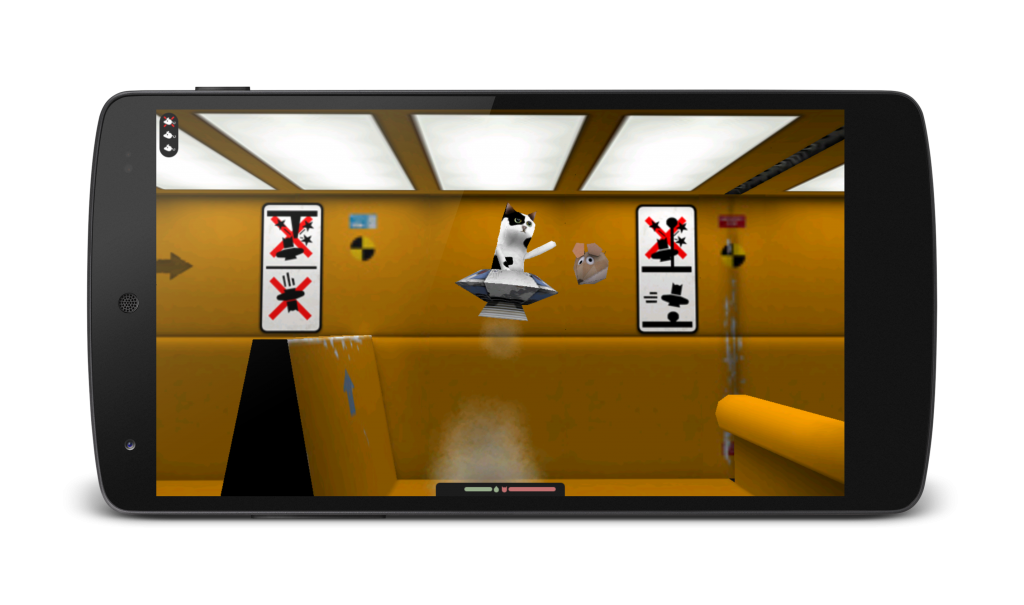 Do you have what it takes to drive your Spaceship along the SpaceCat training deck?
SpaceCat (3D) is MOGA Enhanced! and supports Nvidia Shield.
Highly Customizable
Personalize your cat, there are more than ten cats to choose from, just go and see how cute they are. Look for the cat that fulfills your needs!
There are also several spaceship models -with special characteristics- and a lot of themes. Whatever your preferences are, there is an option for that.
You can unlock these extra items using Pills, our virtual currency, and yes, you will earn some just for playing.
Something more
Feels like is not a real lander? Try the realistic control.
3D engine: jPCT-AE
Sound effects from The Freesound Project
Because the world will be a better place with more cats in flying saucers.