A while ago, the British Kendama Association released SpinOff, a physical game for kendama that includes several wheels with tricks and even 3 play modes.
Now, that game has made it to Android Phones (and to iOS soon), making it the second kendama related app of Platty Soft.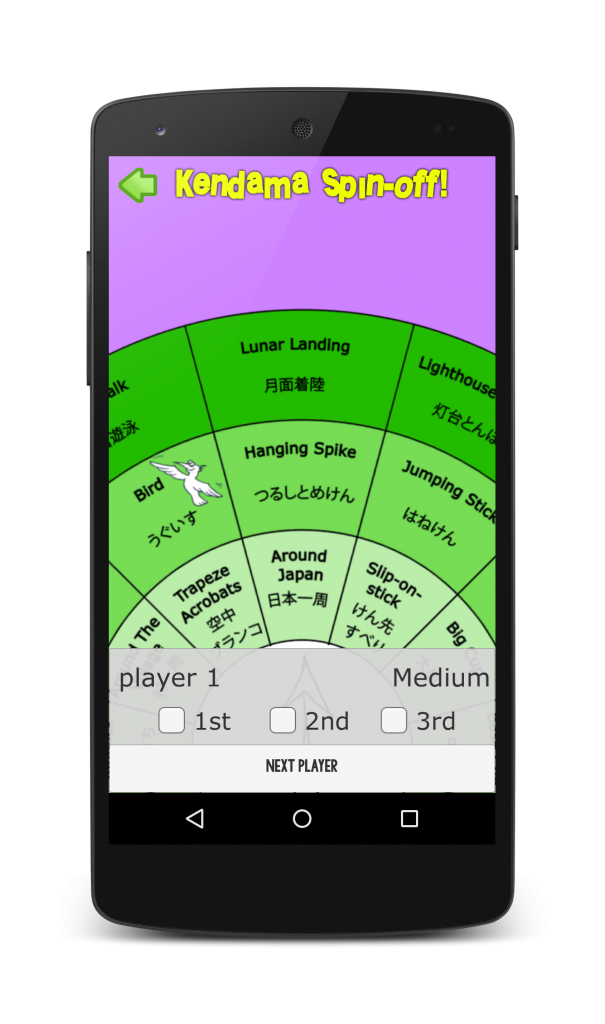 So, if you are a Kendama player and are quite bored of same old games, give SpinOff a chance!
Note: You need a real kendama to play this.