A new set of Magic the Gathering is out, and a new version of MTG Tracker comes with it. This time it is Magic 2014 Core Set.
With this version the playtesting feature includes Library manipulation, the key part that was missing (and that many people kept asking on the reviews on Google Play)
Also, a subtle change in the UI of the advanced search. It was like this: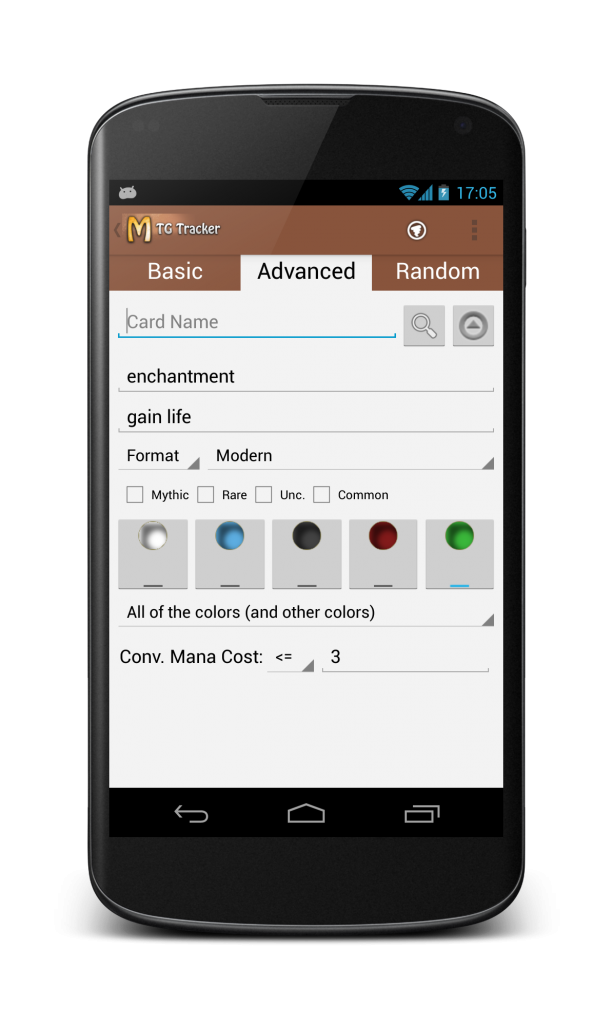 The icons for color selection were bad, it was not trivial to see when they were selected and they had a very old design and did not fit with the new tendency towards flat design, so I updated them.
The sort of change that is barely noticeable, but it works. It looks like this now: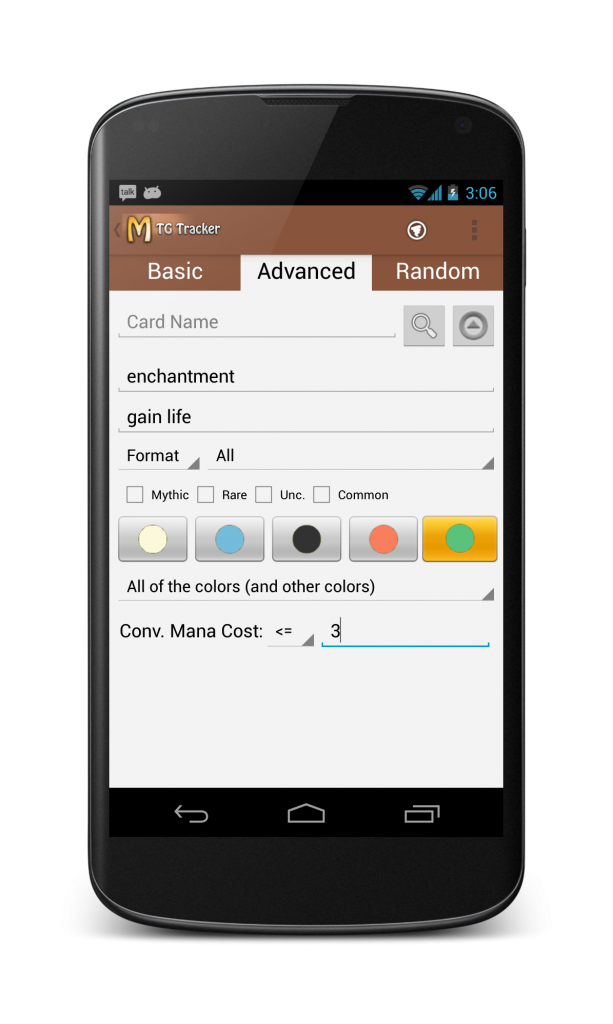 Full ChangeLog of MTG Tracker 5.2:
Magic M14 Core Set
Library manipulation on playtest
Fixed reset of playtest on device rotation
Fixed problems with format search on Spanish / German / French
UI update on Advanced search