It's been a long time without updates on Codemon, finally, the wait is over.
Players asked for more Codemons and evolutions… well, players always ask for more creatures and evolutions in games like this.
There were a few limitations to give them what they were asking for.
In first place, the barcodes always generate the same result, by design. That makes impossible to make more creatures from scans.
Secondly, Codemons were already able to reach level 100 without any evolution, so that discards the easy way. In fact making the Codemons evolve will make it look more like a copy of Pokemon, and the idea is not to copy, but to just be inspired.
We found a quire interesting solution: The Arcane Codemons.
Those were the original Codemons and they are extinct. That is why they can't be scanned. Arcane Codemons need to be summoned.
To perform a summon, you need to use 2 Pure (a.k.a. having only one element) Codemons, they will be sacrificed and the Arcane will be summoned. Well, it is not that simple, there are several types of summoning and it depends on the Codemons involved.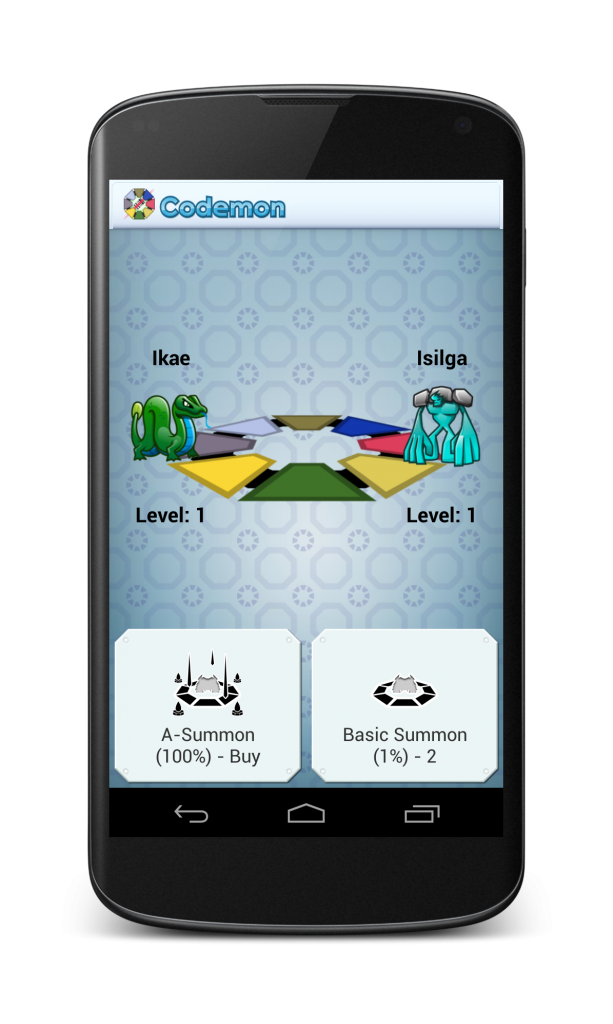 This is a great mechanic, it puts more Codemons into the game, and it does it in something that "resembles" an evolution and at the same time does not break the existing game mechanics and is also different from other games.
The other big improvement of this version is cloud sync of accounts. That sounds easy, but it has been quite a nightmare. I needed to rewrite all the communication layer, the server side and the client cache… pretty much half of the game has been rewritten to make it work.
But all the coding and testing is done and it is available on Google Play, so grab it and play!