Past Friday I went to Bubbleconf and I gave a lightning talk about Piracy on Apps. I already wrote about it in this blog entry.
Here's a photo of the conference, you can see all the photos of Bubbleconf in flickr.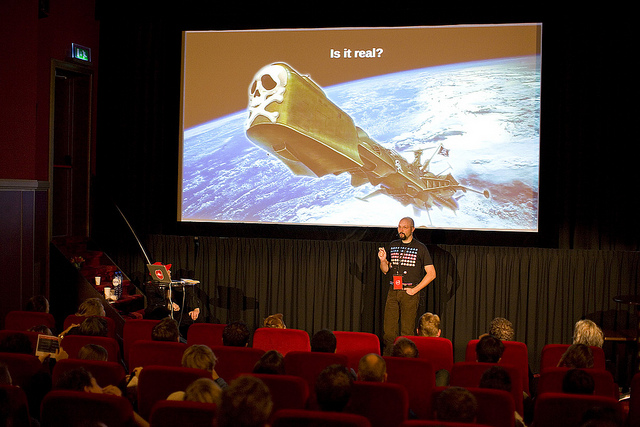 We used the Pecha Kucha style for the talks, 20 slides, 20 seconds each. It was the first time I tried such a method. While I was expecting to dislike it, it was not that bad, in fact I sort of liked it.
And of course, the slides of the talk, it just took 6m40s to deliver it
The conference was held in the Pathé Tuschinski theater in Amsterdam, an amazing venue. All in all, an interesting day.